Şub 07, 2016
AUTHOR: admin
Feel The Night – Rabarba
Backdoor Organizasyon Sposnorluğunda Gerçekleşecek olan Parti ile ilgili detaylara aşağıdaki bilgilerden ulaşabilirsiniz.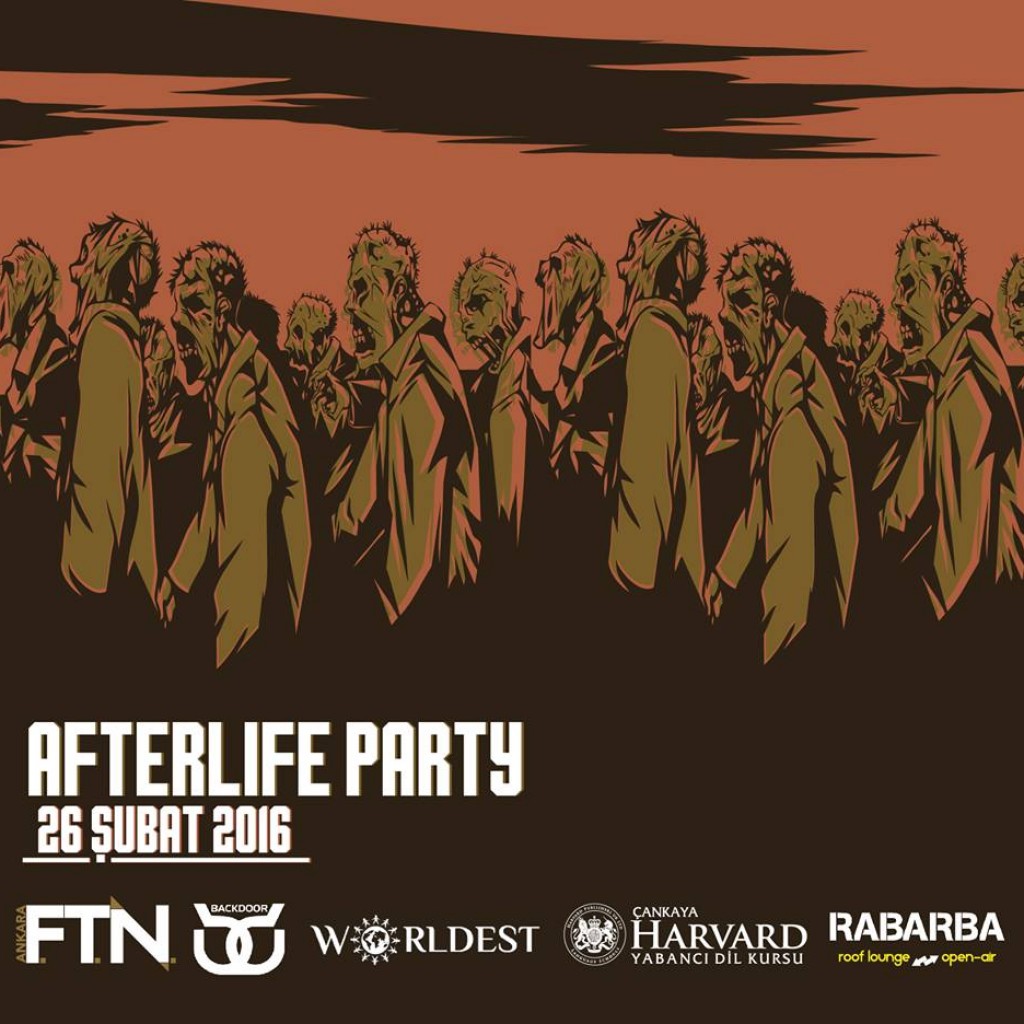 —————————————————————————-
FTN Şirketi'nin ortaya çıkardığı T-Virüsü yayılmaya devam ediyor. Ankara şehri Reaksiyon Alanı Rabarba'ya zombiye dönüşen ve müzik duyduğunda yerinde duramayan herkesin yöneldiği belirlendi.Gözlemlerimize göre zombiler 26 Şubat tarihinde orada olacak.
Sponsors
Backdoor Organizasyon
http://backdoor.com.tr/web/
Harward Language Course
http://www.kizilayharvard.com/
The spread of the T-Virus,created by FTN Corp.,is on.It's detected that all turned people
who can't stand still when the music is heard started to walk towards Rabarba,the reaction
area of Ankara.Our observations show that all zombies will be there on February 5th.
DJ'S
MUSA AKSOY
VEYSEL OZEROL
Off-price tickets will be available on February 7th.Don't miss the occasion.(Off-price
tickets are limited.)
20TL (1 Beer + 1 T-Virus Shot)
All guests with a costume related to the concept will get 2 T-Antivirus shots